October 10, 2023
Posted by:

SEOAD

Category:

News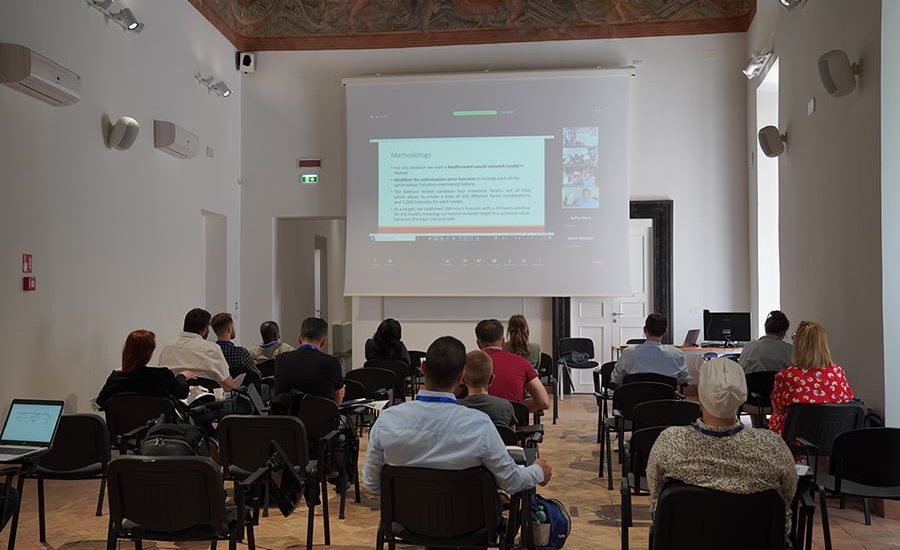 Welcome to the International Management Conference 2024, a unique platform that promises unparalleled insights, vibrant exchanges, and extensive networking opportunities in the field of management.
Unlocking the Power of In-Person Meetings
Are you planning to attend BMECONF 2024? It's the place to be! BMECONF 2024 is poised to provide the ideal platform for delegates to share ideas and experiences with expert communities in the realm of management. This year's International Management Conference will comprehensively cover all facets of management under one roof.
Over the course of three days, you'll delve deep into the world of Human Resource Management, explore the nuances of project management, and engage in specialized sessions dedicated to these topics. Expect a diverse array of live presentations, stimulating discussions, cutting-edge scientific content, and numerous networking opportunities at this Tourism Management Conference.
By Management Scientists, for Management Scientists
Every accepted and registered paper will find a place in the conference proceedings, complete with ISBN numbers. We prioritize academic excellence, and that's why we employ a stringent double-blind review process. Accepted papers will be published electronically in proceedings, each bearing a unique DOI number.
We are unwavering in our commitment to upholding academic integrity. To safeguard against plagiarism, we employ Crossref Similarity Check Powered by iThenticate. Every submission undergoes a thorough plagiarism check before being reviewed by our esteemed scientific committee. Submissions found to be plagiarized will be promptly rejected. For more information about the iThenticate software, visit the following link.
Exploring the Spectrum of Management Topics
The International Management Conference 2024 offers a rich tapestry of management topics, including:
Advertising Management
Arts Management
Business Management
Change Management
Communications Management
Critical Management
Disaster Management
Environment Management
Events Management
Expense Management
Financial Management
Food Management
Tourism Management
Hotel & Lodging Management
Human Resource Management
We also invite submissions related to Business, Economics, and Finance tracks and topics. All abstracts will be meticulously evaluated by the Scientific Committee, emphasizing original, previously unpublished research results, regardless of the research paper type presented. Manuscripts should adhere to the format set by the Conference committee and will undergo a thorough review. Authors can anticipate detailed instructions and full paper submission guidelines in the weeks following the conference.
Conclusion
Join us at the International Management Conference 2024, where the world of management unfolds. Whether you're an accomplished management professional or an emerging scholar, this conference offers an unparalleled platform for insights, exchanges, and networking.