Computer Science and Artificial Intelligence Conference
ICAICONF 2021
The 4th International Conference on Innovation in Computer Science and Artificial Intelligence on 23-25 July 2021 in Stockholm, Sweden aims to bring together academia, researchers and scholars in order to exchange and share their experiences and research results about all aspects of specialized and interdisciplinary fields. This event provides an opportunity for all to network, share ideas and also present their research work. In addition, discussion on the latest innovations, trends and practical concerns and challenges faced in these fields are also encouraged. This conference is a prestigious event, organized to provide an international platform for the academicians, researchers, managers, industrial participants and students to share their research findings with global experts. All full paper submissions will be peer reviewed and evaluated based on originality, technical and/or research depth, accuracy and relevance to conference theme and topics like minimal boho living room.
Important Dates
09 July 2021
Paper Submission Deadline
16 July 2021
Registration Deadline
23-25 July 2021
Conference Dates
Participation Opportunity
Be an oral presenter of the conference and present your research to a truly international audience. Presentation slots are limited, so early submission is strongly encouraged. Send your abstract today.
All accepted research papers will be published and indexed in the conference proceedings with ISBN.
Send your research paper to be a poster presenter at the conference and show your research work to the audience throughout the conference days.
Attending in ICAICONF will provide an opportunity to network and share thoughts on recent advances with other academics and experts in the same or similar fields.
If you can't attend the conference in person but want to share your research with our international community, join as a virtual presenter.
Organizing Committee will offer the all participants a city tour free of charge, so learn about Stockholm's vibrant past and present, with a friendly local guide.
Topics
COMPUTER SCIENCE
Advanced Database
Artificial Intelligence
Computational and Artificial Intelligence
Computer Architecture
Computer Networks
Computer Vision
Data Communication and Networking
Data Management
Data Mining
Embedded systems
Knowledge Management
Mining Data, Text, and the Web
Mobile computing
Multimedia DB's
Networks and Systems
Operating Systems
Parallel and Distributed Computing
Reconfigurable computing Sensor networks
Signal Processing
Big Data and Intelligent Computing
Methods and Techniques for Software Development
Big data and Cloud Computing
Distributed Computing and Cooperative Computing
Artificial Intelligence and Intelligent Computing
Semantic Analysis and Knowledge Engineering
Machine Learning and Pattern Recognition
Computational Thinking and Education Analysis
ARTIFICIAL INTELLIGENCE
Adaptive systems
Business intelligence
Biometrics
Bioinformatics
Data and web mining
Intelligent agent
Financial engineering
Inductive learning
Geo-informatics
Pattern Recognition
Logistics
Intelligent control
Media computing
Neural net and support vector machine
Hybrid and nonlinear system
Fuzzy set theory, fuzzy control and system
Knowledge management
Information retrieval
Intelligent and knowledge based system
Rough and fuzzy rough set
Networking and information security
Evolutionary computation
Ensemble method
Information fusion
Visual information processing
Computational life science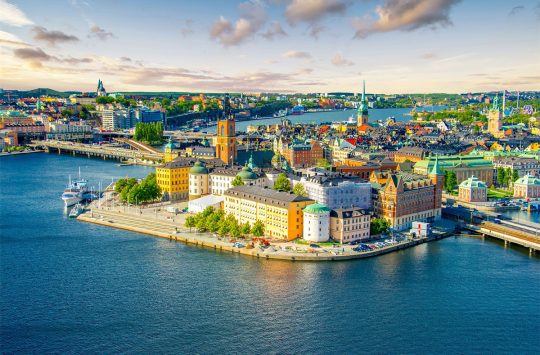 Why Stockholm ?
Stockholm, capital and largest city of Sweden, is located at the junction of Lake Mälar (Mälaren) and Salt Bay (Saltsjön). Outside the city to the east, and along the coast, is the island chain of the Stockholm archipelago. By virtue of its location, Stockholm is regarded as one of the most beautiful capital cities in the world. The cobblestone streets and ochre-colored buildings of Gamla Stan (the old town) are home to the 13th-century Storkyrkan Cathedral, the Kungliga Slottet Royal Palace and the Nobel Museum, which focuses on the Nobel Prize. Over 30% of the city area is made up of waterways, and another 30% is made up of green spaces.
Paper Publication Opportunity
All accepted research papers will be published and indexed in the conference proceedings.
Each Paper will be assigned Digital Object Identifier (DOI) from Cross Ref.
The proceedings shall be submitted to Google Scholar for Indexing.
The Conference Proceedings will be published with an ISBN in a soft form.
All papers have publication opportunities in ISI and Scopus indexed journals.
All papers have publication opportunities in various indexed international journals.
All accepted papers will be published in the conference Proceedings ISBN 978-609-485-165-0. All full papers sent for conference proceedings will be accepted through a double blind review process and will be published electronically in proceedings with a DOI number.










Registration Fee
Registration
Deadline: 16 July 2021